The Writing
"Amanda was great! She was easy to work with, and really helped focus my thoughts into something that better represented me and my business."
Repo Red – Website content, social media management
"Amanda took our story and helped us make it into a brand. She mixes professional ease with a quick wit, and her results have been some of the most appreciated by our customers."
– Paul Malone, Winemaker & Owner, Repo Red Winery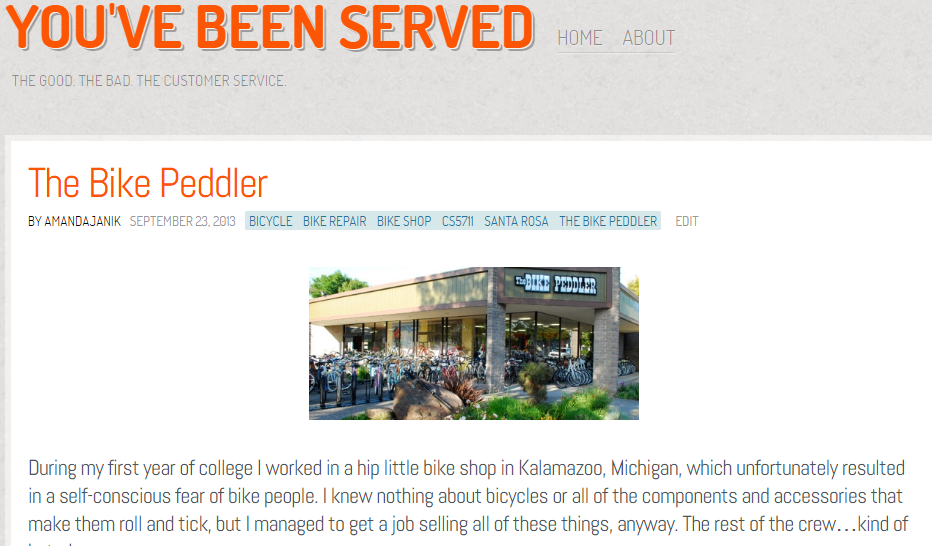 Sprout – website design, all writing content, social media management
"Amanda is an excellent copy editor/writer and proofreader. She is easygoing, has a careful eye for detail and is extremely fast and efficient. Amanda is responsive and has a great sense of humor, making her a hoot to work with. I recommend her to any client looking for editorial help."
– Leighann Lindsay – Director of Sales & Hospitality, Bella Vineyards
The Editing
"It's magic to work with an editor who is both adept at the crafting of sentences – the nuts and the bolts, the connotations of words and the importance of style – as well as someone who is able to ask content questions and to help guide the vision and direction of the piece. It's truly a wonderful collaboration. Amanda offers the tremendous ability to help a writer create the kind of writing they want to create – without taking over the piece or not providing enough useful direction or encouragement."
– Tomas Moniz, editor of RAD DAD Magazine and the nefarious zines, books, and poetry!
FMRL Publishing – freelance copy editor, Dark Night, Dark Mirror, coming in 2017
The Social Media
"Amanda Janik is a social media goddess. She is results-driven, creative-minded, and an absolute pleasure to work with. She has taken my show's social presence to a whole new level, driving usage and engagement between the brand and our fans."
– Jenn Stokes, Creator and Executive Producer, Moonlighting SF
* * *
I have also helped many a teenager create, edit and restructure their college essays, as well as working with even more teenagers with building a resume which resulted in them getting a damn job, already.
For testimonials from their delighted parents, just ask.